Cities are facing challenges related to digital rights, but they are not alone
The community of cities that are pursuing a principled and rights-based digital transformation of their services and organisation is growing. Recently, the cities of Brussels (Belgium), Sofia (Bulgaria) and Curitiba (Brazil) joined the Cities Coalition for Digital Rights, and we talked to them to learn about what projects and policies they are developing and what motivated them to join the Coalition.
What drives a city to join the Cities Coalition for Digital Rights
While geographically distant and with different local contexts, all three cities have something in common: they are driven by the commitment to boost digital transformation in a way that does not leave anyone behind, which has led them to join the Coalition. 
Speaking from Brussels, Aude Robert, Smart City Project Coordinator explained that "the current political majority of the City of Brussels committed to making Brussels a Smart City for all. This means, among other things, ensuring access to digital services for all citizens, allowing them to participate in decision-making for their city, and opening access to more and more data. All these actions must be implemented in a secure and highly ethical way, in order to protect our citizens' interests and rights". 
The Innovative Sofia team explained that for a rapidly evolving, innovative, technological, green and entrepreneurial hub like Sofia, "The process of digital and sustainable transformation is a key focus for achieving and providing higher standards and quality of life for all citizens." "The protection and encouragement of human rights in the digital environment locally and internationally is an indispensable part of this process", they emphasised. Within such a scope, the city of Sofia finds that being part of the Cities Coalition for Digital Rights is key, because it allows it to "work with like-minded cities and partners across the world for the common vision and goal to ensure that human rights principles be incorporated by design into all digital platforms, starting with the locally provided digital services and infrastructures".
The City of Sofia strongly believes that cities can and should use  technology with a long-term perspective–effectively and efficiently: "Doing so will allow us to always apply the main principles related to human rights and sustainability to provide reliable and secure digital services and infrastructures that improve the quality of life for all people and support urban communities and their growth and prosperity in all parts of the world".
Isabela Aguiar, International Affairs Officer, and Marcell Santos, Project Officer, from the city of Curitiba —one of the most innovative cities in Latin America, with awards such as Latam SmartCity Congress 2021 and Intelligent Community Forum TOP7 2021 supporting this—, pointed out that in the CC4DR they "identified a significant opportunity to achieve our Municipal Open Data agenda, whilst in close contact with other cities facing similar challenges." According to them, "the actions proposed by our own Digital Rights Committee are aligned with the network's principles: the City of Curitiba strongly believes that joining the Coalition is an important step towards defending digital rights in urban context around the world."

Cities are facing challenges related to digital rights, but they are not alone
While acting in local contexts, cities often face similar challenges when it comes to the provision of digital services and to the transformation of their organisations. The challenges posed by the digital divide, emerging technologies or the collection, management and governance of data are shared by many cities, and joint city action and sharing best practices, learnings and errors can really make a difference and contribute to strengthening local capacity to act upon the digitalisation of the city and mainstreaming human rights.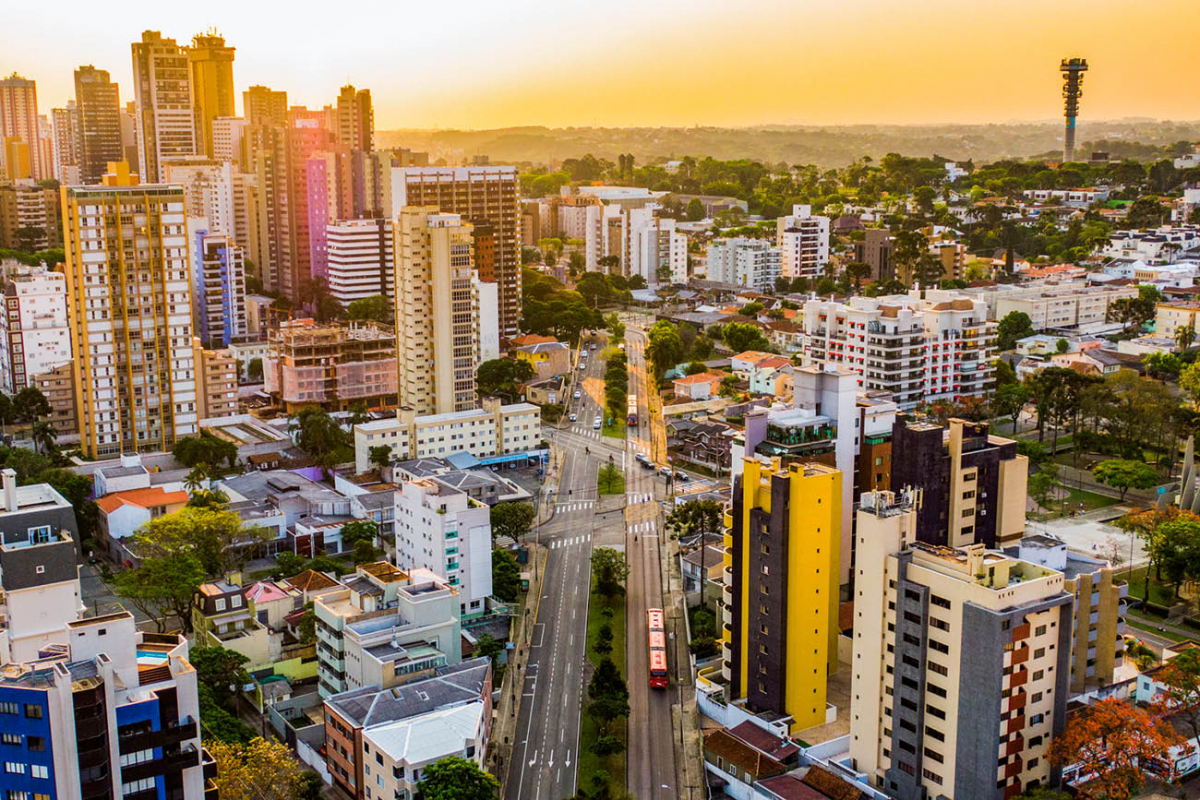 In Curitiba, "one of the biggest challenges today is to show citizens what their rights are in the digital world". Brazil published its General Data Protection Law in August 2021, and, according to Santos, "this is one of the most important points in the history of digital rights in Brazil", This has brought up challenges for the city: "while the recent data protection law comes into force, the municipality carries out its digital transformation and data governance, with this it needs to take care of legacy systems and maintain easy access to the citizen. I believe that the Coalition can assist in the steps to accelerate this process of digital transformation, mainly by demonstrating and assisting in implementations of open-source systems for the public sector. The Coalition can also provide tools that facilitate citizens achieve all the goals of digital rights."
Sofia's challenges —which the local team looks at as opportunities— have to do with raising awareness and digital rights; the need to increase digital literacy and inclusivity for the long-term bridging of the digital divide. "We are further encouraging and facilitating accessibility, sustainability and efficiency of city platforms, services, overall infrastructure and initiatives; enabling and facilitating use of big and open data and open data standards, data protection, security, and transparency; first steps in the implementation of AI and its ethical use; development of open and inclusive service standards", explained the Innovative Sofia Team. 
Sofia's 'Digitalisation, Innovation and Economic Development' department (Innovative Sofia)" has been recently created ( no more than two years ago), but it has managed to develop alongside EU experts and over 100 local stakeholders the Digital Transformation Strategy for Sofia (DTSS) and the Action Plan for its Implementation under the Digital Cities Challenge (DCC) project of the European Commission -an astonishing achievement by the team in such a short period of time. This strategy includes the development of new and optimisation of existing e-services; activities related to the review and update of Municipal registers; the development of educational materials for citizens and stakeholders on e-services; the implementation of new digital platforms, tools, solutions and innovative pilots; the development of an open data lake and platform or the creation of a digital twin.
According to Sofia, "cities and countries face similar challenges and common issues. In order to tackle them, they need to have the opportunity to exchange ideas and know-how, share experiences, good and bad practices, brainstorm, co-create, co-innovate, collaborate, solve problems and evolve together and without borders in a world where innovation should unite, not divide."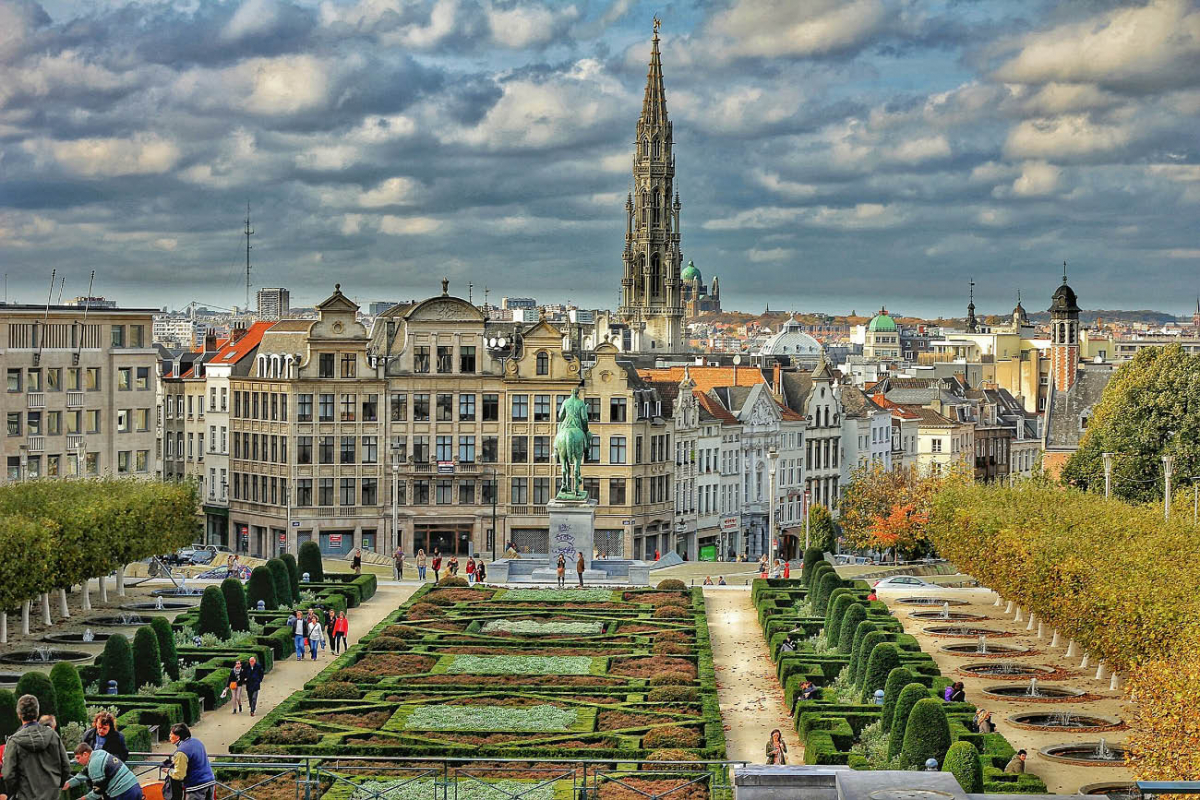 The City of Brussels' administration "is currently undergoing a digital transformation and will soon launch new Smart City and data strategies, involving many challenges related to digital rights. As the capital of Belgium, Brussels faces a significant digital divide, which is already tackled through various initiatives (free public wifi, distribution of IT material, training spaces, etc.). Citizen participation and open data projects have also been running for several years, in a quite siloed way. The City now wants to structure its digital rights policy more formally", explained Aude Robert.
Robert also placed emphasis on the fact that the Coalition can help address these challenges: "The CC4DR can bring us relevant tools, such as the Digital Rights Governance Framework, and best practices through discussions with other cities in the Communities of Practice. The Coalition can also amplify our messages through its advocacy work."
What the cities are doing, in depth
Open Data Platform in Brussels
The City of Brussels highlighted their open data platform as a flagship project that not only involves the publication of data in an open way, but that also promotes transparency of public action, dissemination and reusability of data. According to Robert, "the platform, launched in 2015, now hosts more than 500 datasets, exportable in different formats. Localisation of public services, historical data or even the livestream of the City Council are some examples of published data". The platform is widely used by citizens, but the City is aware of the need to keep it updated and has planned improvement projects " to allow for more automation and user-friendliness and to develop new services related to the hosted data".
Innovative Sofia's Sandbox for Innovative Solutions.
The Sandbox for Innovative Solutions is a programme for pilot projects, aiming to test innovative technological solutions related to urban challenges and that focuses on inclusivity, sustainability, co-creation, accessibility, efficiency. The Sandbox aims to test solutions related to environmental, educational, transport, entrepreneurial and other city challenges in order to turn Sofia into a testing ground for the innovative products or services developed locally on problems recognised by residents and defined by the city administration, and to increase the overall quality of life in the city.
PolicyCLOUD in Sofia
PolicyCLOUD (2020-2022) is an ongoing H2020 3-year-long project aiming to create cloud-based tools for effective policy modelling, testing and management through data analysis and visualisation. Being part of an international consortium with 15 partners from 9 countries, by the end of the project, the City of Sofia will be able to perform simulations, tests and analyses of potential initiatives and policies by using different categories and types of data. The tool includes an ethical framework for data use and an open Data Marketplace with reusable data models and analytics tools. Once ready, it will be uploaded to the European Open Data Science Cloud to be used by policy makers, citizens and other stakeholders around the world. 
Curitiba App
In the Capital of Paraná, the most successful project has been the application Curitiba App, which concentrates more than 700 digital services, in addition to the integration with other applications in the city such as SaúdeJá (HealthNow) and Curitiba156. "On the app, citizens can also access news, payment of taxes, secure autentication, transport, public Wi-Fi, traffic data, education, sport, leisure, events, courses, books and much more", Santos explained. He also pointed out at the "E-citizen single registration of the Municipality of Curitiba facilitating access to all systems and applications of City Hall, thus using only a login and password for citizens", which is expected to be made available to all citizens during 2022. 
---
Read Brussels, Sofia and Curitiba's profiles here
To join the Coalition as a member city, fill in our endorsement form