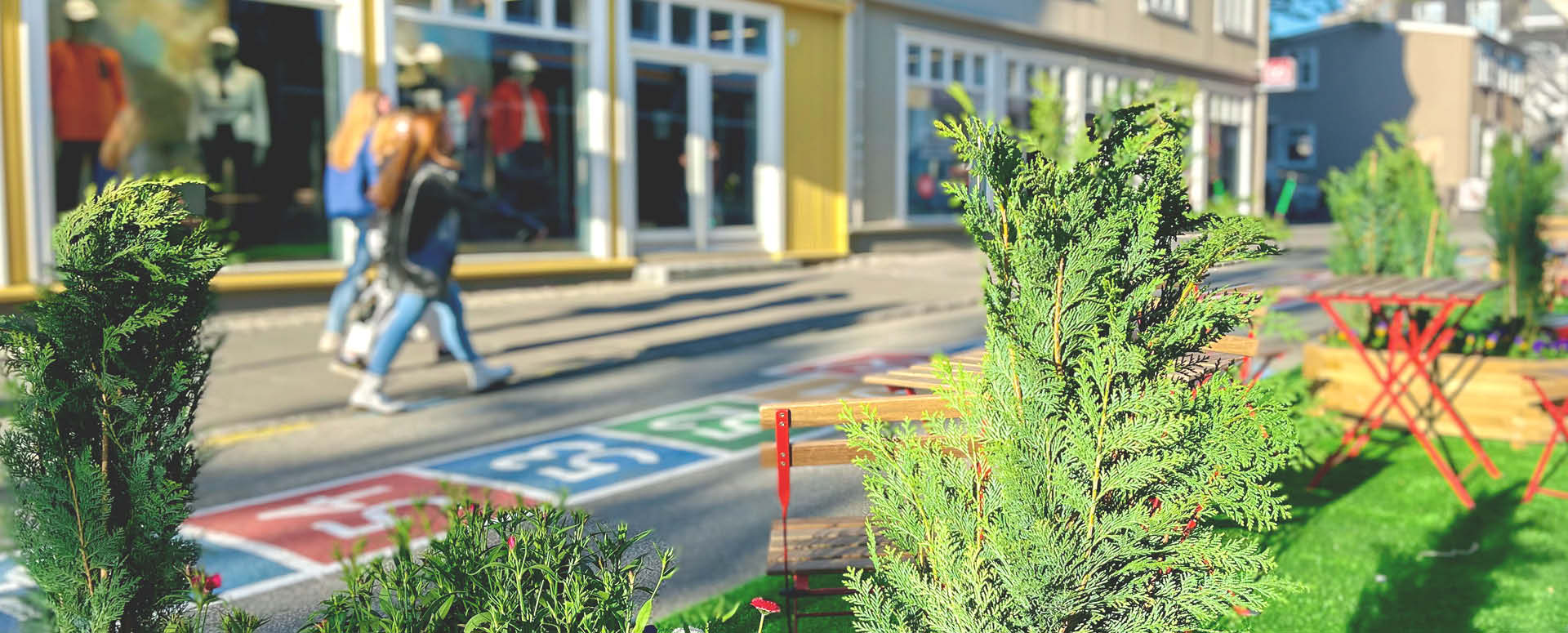 Reykjavík
Reykjavík, with its 136.000 inhabitants, is an urban society characterised by a healthy environment, equal opportunities, good services and a vibrant economy which practices responsible use of natural resources. 
The Green Deal is Reykjavík´s urban strategy that holds the city's vision to 2030, linking key city policies and strategies to coordinate public and private efforts, channeling energy, adapting to new circumstances and improving the living conditions of the citizens affected.
The Deal is composed of three key interconnected dimensions; economic, environmental and social, which manifests themselves in: a green city, growing city and a city for people. One of the five major components is digital transformation with emphasis on modern IT governance, information security, new technology, cloud services, automated service processes and data driven decision making. 
The decision making body of the city government when it comes to digital transformation, is the Council of human rights, innovation and democracy. A guiding light of the journey towards digitalisation in the digital transformation is therefore also the Human Rights Policy of Reykjavík City. 
Strategic actions, achievements and ongoing projects:
Universal and equal access 
Optical fibre network reaching 100% of homes and businesses
Every schoolchild, from class 5-10, provided with a chromebook for its education
Digital upskilling of city employees 
Universal design of digital products 
Development of machine translation
Access to personal data collected by the city
Privacy, protection and security
Privacy by design and default
Administrative law by design and by default
Data processing agreements
Clear data governance and accountability
Electronic-ID's, Multi Factor Authentication and Qualified Electronic Signatures
Elevated information and cyber security with real-time threat intelligence
Efficient record and information management and security
Participatory democracy, diversity and inclusion
Human centric approach to develop new services and redesign older ones
User research and usability testing as a catalyzer of change
Open workshops and co-creation of solutions with citizens and businesses 
Digital participation platforms such as Better Reykjavík and RVK311.  
General Whistleblower Portal
Open data
Principle of open data by default  
Open source code
Citizen dashboard
Open financial data dashboard
Open welfare data dashboard