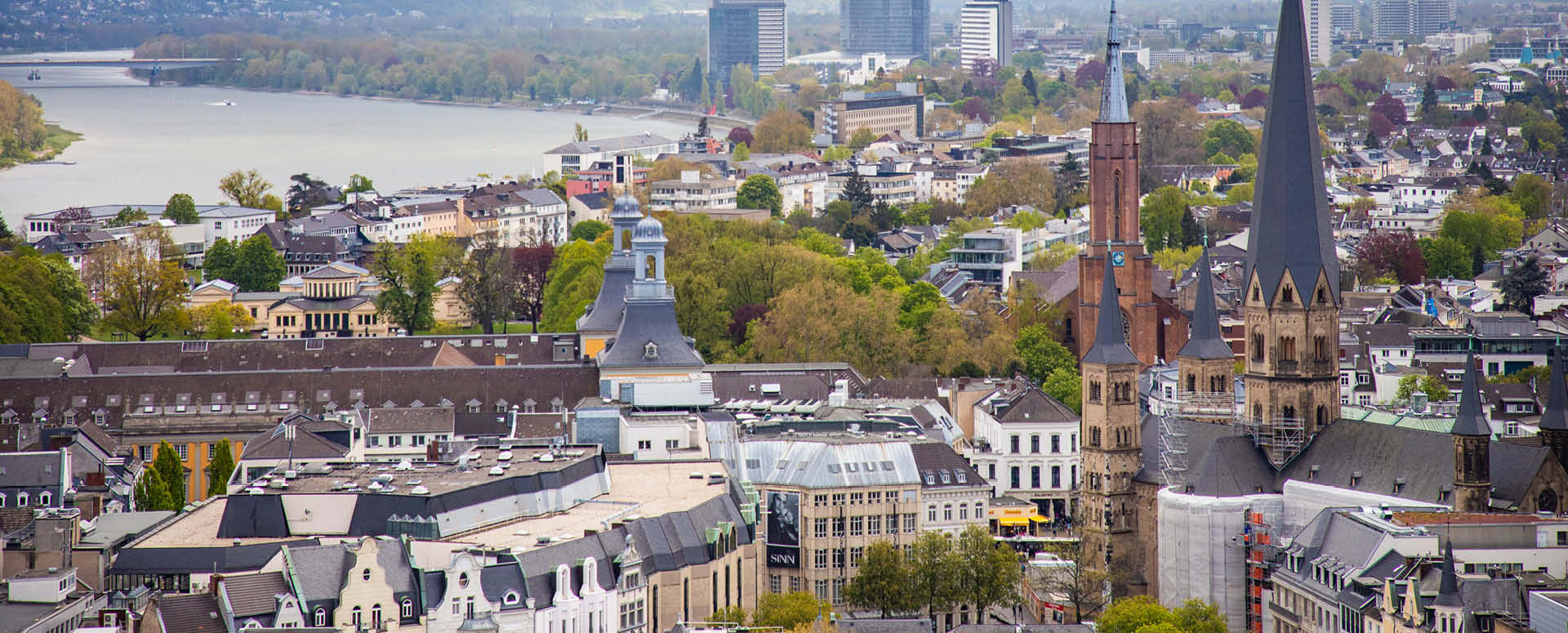 Smart City Bonn is livable and lovable, diverse and open.
The Federal City of Bonn is facing up to the challenge of digital change. With the strategy for the development of the digital city and digital administration, it describes the digitization process that has already been initiated, breaks new ground in shaping digitization and relies on strong partnerships with companies and scientific institutions.
The world is in the midst of digital disruptive change. Digitization and the associated change in all areas of our lives are among the greatest design tasks. Digital solutions are an important building block for sustainable cities of the future. Citizens expect cities and municipalities to make use of new technologies - on the one hand for sustainable simplifications in everyday life, on the other hand for more and more easily accessible municipal services.
With the strategy for the development of the digital city and the digital administration, the Federal City of Bonn wants to further expand the Smart City activities. It should be innovative and citizen-oriented, it wants to increase both its degree of digitization and the quality of its services. The city wants to achieve this by focusing on focused projects that can be implemented promptly and by setting up professional project and process management.
The digitization strategy is not a self-contained and limited to certain project. Rather, it is an ongoing, permanent process in which the entire administration of the Federal City of Bonn is involved.
Bonn summarizes all projects that primarily have an organizational and IT (impact) effect within the city administration under digital administration. These include online services/eGovernment services for citizens, the design of the digital workplace and IT work processes, but also joint cooperation projects with the citizenry.
In the Digital City, the city administration, together with providers from business and science, implements projects in public space to make Bonn more efficient, technologically advanced, green, more socially inclusive and, above all, more sustainable.
---