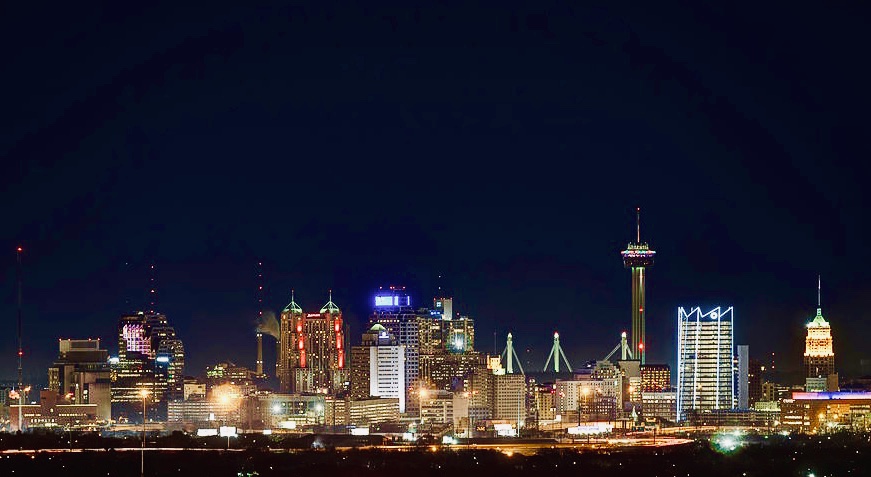 San Antonio is proud to be working on several projects for protecting and promoting digital rights.
Digital Divide Assessment: Through the Metrolab Network with the University of Texas at San Antonio and in collaboration with multiple partners, the Office of Innovation is pioneering an assessment of the state of the digital divide in San Antonio. The initiative will contain multiple components that include: City and County wide baseline of the digital divide, 10 district report cards, updated infrastructure map, digital inclusion asset map, community engagement network, and a strategy to eliminate the digital divide.
CivTechSA: CivTechSA is the Office of Innovation's flagship civic technology program conducted in partnership with Geekdom, a local co-working space and technology & entrepreneurship incubator. The program works with students, entrepreneurs, and the City to find real, impactful solutions to current civic challenges, all while investing in the future growth of San Antonio's startup and technology communities. There are three program pillars of the CivTechSA program: Education, Entrepreneurship, and a Residency Program.
SmartSA: In 2018, the City of San Antonio established the SmartSA Partnership, dedicated to leveraging data and emerging technology to build a connected, inclusive and resilient San Antonio. SmartSA partners (City of San Antonio, Bexar County Appraisal District, the University of Texas at San Antonio, CPS Energy, San Antonio Housing Authority, San Antonio River Authority, San Antonio Water System, Edwards Aquifer Authority, and VIA Metropolitan Transit), include the local utilities, public service providers, and organizations that touch critical aspects of citizen life in our city: water, energy, transportation, housing and education.
SmartSA Data Management: Data is the lifeblood of cities, and there are several stakeholders of data collected by pilot projects conducted by SmartSA (San Antonio's smart cities partnership) in three Innovation Zones, including SmartSA partners, City Departments, San Antonio residents, non-profit organizations, research entities and the business community. In 2019 the eight SmartSA partners entered into an Interlocal Data-Sharing Agreement that sets forth the terms and conditions under which the SmartSA agencies may use and share data with each other, and the procedures to be adopted by each agency to ensure the proper transfer, handling, storage and protection of data for the benefit of the public.
Data Communications Plan: With this plan, SmartSA hopes to address the lack of public discussion about the values underpinning the smart city technologies that SmartSA pursues. This strategy also focues on the lack of awareness about how smart city technologies impact daily life, and provide opportunities for our community to interact with these technologies, shape their implementation, and voice ongoing ideas, needs or concerns.