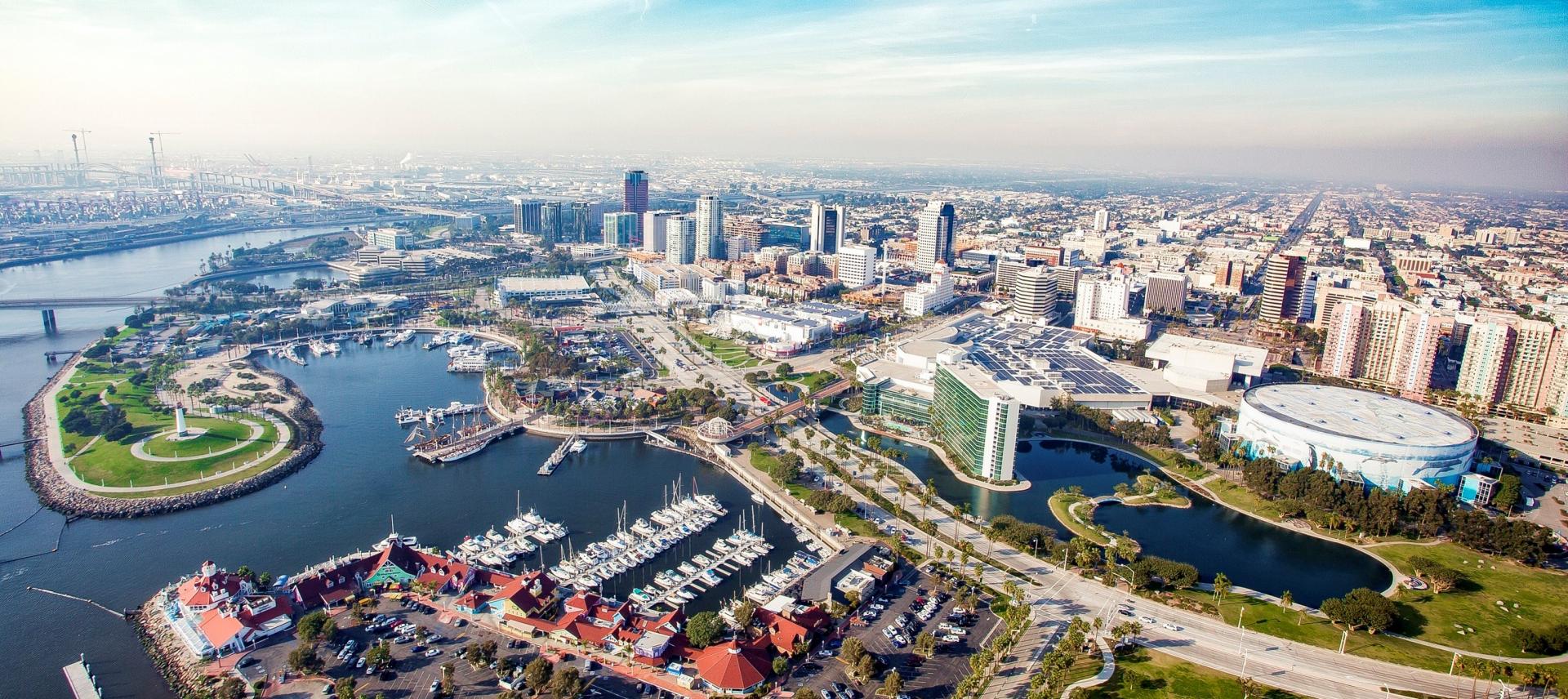 Long Beach
Digital Equity & Inclusion
Long Beach is committed to bridging the digital divide in our City by investing in digital inclusion (http://longbeach.gov/ti/digital-inclusion/). The City of Long Beach defines digital inclusion through an equity lens, which means proactively ensuring everyone has equitable access and use of digital literacy training, the Internet, technology devices and other digital resources.
The City of Long Beach is officially recognized as a "Digital Inclusion Trailblazer" by the National Digital Inclusion Alliance (NDIA). The City of Long Beach is in the process of co-creating a Digital Inclusion Roadmap with community members and local stakeholders. This Roadmap will be a blueprint for ensuring that everyone in Long Beach has equitable access and use of digital literacy training, the Internet, technology devices and other digital resources.
The City celebrated International Digital Inclusion Week (IDIW) on October 15 through October 21, 2018 in alignment with NDIA. During IDIW, City staff developed and implemented a social media engagement campaign to educate the Long Beach social community about the digital services, resources and tools that are available in the City.
Data Governance & Data Privacy Guidelines
Over the past year, the City has engaged both internal and external stakeholders to develop data governance policies to protect our data and efficiently balance transparency with privacy. We continue to partner with What Works Cities to receive technical assistance, training, and best practices from other cities on establishing data standards and data governance policies. This year, our internal City Data Committee and Data Learning Community is focused on creating a Data Governance framework for the City data sharing.
In addition, our citizen-led Technology and Innovation Commission has continued to work on ensuring all City data is readily available in multiple viewing platforms and is geo-coded so users can find information more quickly and comfortably, even on their mobile devices. The Commission is currently crafting Data Privacy guidelines that will be brought to our City Council for adoption.
Transparency, accountability
DataLB: The City of Long Beach embraces open government and transparency not only by promoting open data and access to government services online, but through physical engagements throughout the community. DataLB is the city's public geo-spatial & open data portal for exploring, visualizing, and downloading data that has been made publicly available. Popular open data applications include our Crime Incident Map, our Development Projects Map, and our Economic Insights Dashboard. The City's Open Data team has procedures and standards for publishing and validating datasets.
Justice Lab:To assist in sharing data cross-departmentally, the City passed an inter-departmental data sharing agreement to easily share data for our various programs. One initiative leveraging this agreement is the Justice Lab. The Justice Lab brings multiple data-sets together to cross-check information about Police, Health, Fire, City Prosecutor's Office, and other departments to help coordinate much-needed wraparound services for residents. The Justice Lab developed an application that incorporates both Health Department and Police Department data to predict high-frequency service utilizers and route them into care and services.
Participatory Democracy, diversity and inclusion
Office of Equity: The City's Office of Equity educates and supports City staff and elected officials to advance equity and ensure that all Long Beach residents have what they need to thrive. The Office is currently working on One Long Beach - a vision for our City where everyone can attain their highest level of health and potential for a successful life, regardless of their race, gender, income, where they live, or other characteristics.
Language Access Policy: On August 13, 2013, the Long Beach City Council passed a resolution to implement a comprehensive Language Access Policy to promote greater access to City services, programs and resources for people with limited English language proficiency. Removing language barriers is critical to achieving equitable access to available City services. Upon request, the City provides bilingual staffing, translation of City documents, interpretation services at public meetings, and recorded outgoing messages for City phone lines in supported languages.