The Cities Coalition for Digital Rights' first Deputy Mayors' meeting
On the 14th and 15th of October, the Cities Coalition for Digital Rights (CC4DR) came together in Amsterdam for its first-ever political meeting since it was established in 2018. The cities of Amsterdam, Barcelona, Bordeaux, London, Milan, Berlin, Brussels, Sofia, Tirana, Utrecht and United Cities and Local Governments (UCLG) were present to reinforce collective ambitions for digital rights and set the strategy of the coalition. One of the actions coming out of the meeting is a Digital Rights Governance Framework, of which a first version will be published on the 10th of December, International Human Rights Day.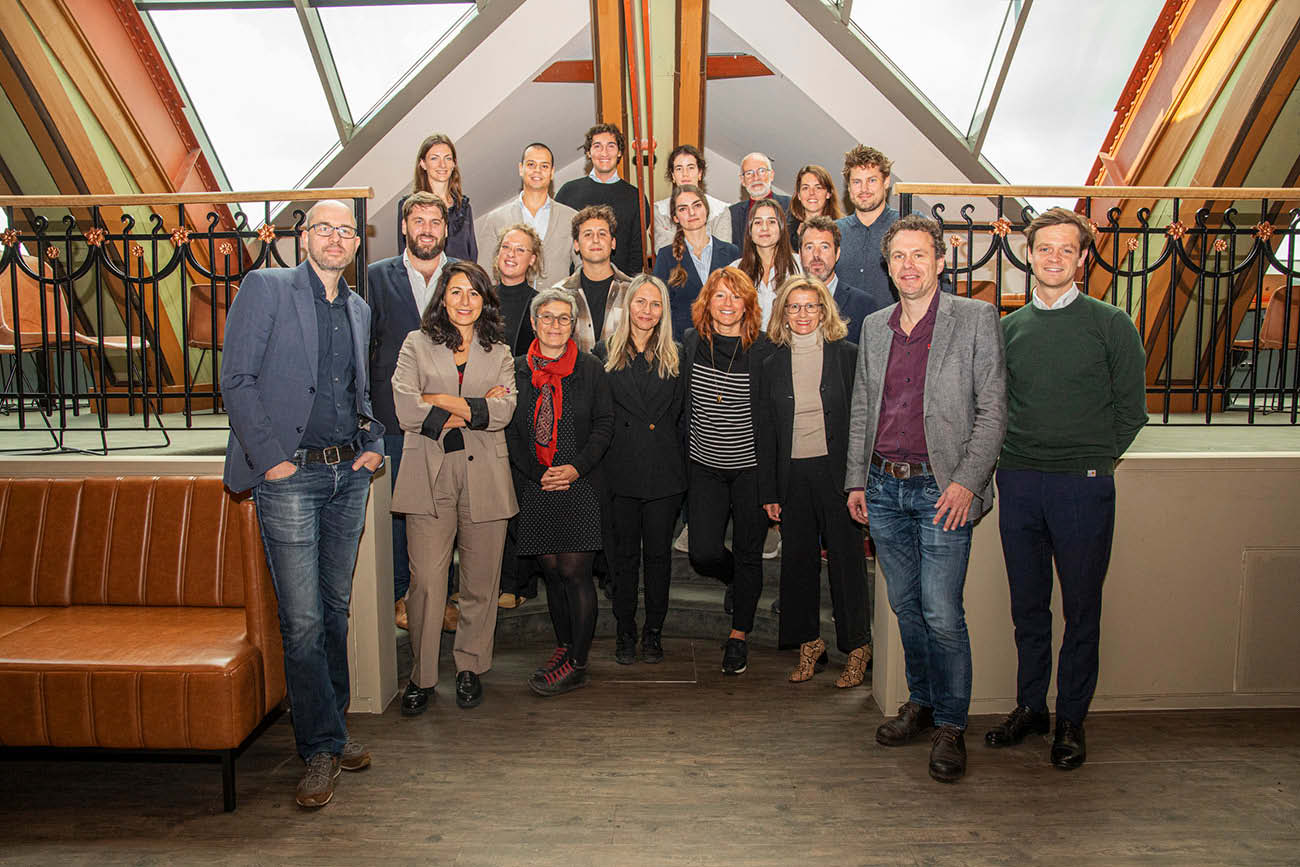 Touria Meliani, Deputy Mayor for Arts and Culture and Digital City and host of the session stated during the opening conference that "it is necessary to organize ourselves for the public interest, in a time when big tech companies have gathered so much strength and when digitization is impacting every aspect of our lives. Looking at the international agenda and that of the EU as well the time is now to make ourselves heard."
Laia Bonet, Deputy Mayor for the 2030 Agenda, Digital Transition, Sports, Territorial and Metropolitan Coordination of Barcelona described the meeting as a "key moment to look back at what we have experienced over the last year and a half and learn from it, but also to look into the future and build a renewed, common agenda for the Coalition". She also highlighted the need to "strategise on how we can be more effective in shaping digital agendas in Europe and abroad to protect digital rights", and to "bring the Coalition forward by reinforcing the human dimension of our alliance".
Over the last years, cities in the Coalition have collaborated, shared knowledge, advised and made joint agreements on safeguarding digital rights at the local and international level. Example projects are the Algorithm Register, the Citizen Voices Project, the Applied Digital Rights Initiative and the Global Observatory on Urban AI. The lessons learned from these projects will systematically come together in the Digital Rights Governance Framework, providing tools for cities that are committed to setting up policies and actions regarding digital rights in the urban context. A first version will be published on the 10th of December and will be tested in various cities from January 2022 and further developed based on practice.
---
Read more about the projects, lessons learned and collaborations from CC4DR. To get in touch and/or join the Coalition, contact pboet@bcn.cat or milou.jansen@amsterdam.nl