The Barcelona Conference for Digital Inclusion: Bridging Gaps for a Just Digital Transition
On Thursday 1 December, Barcelona City Council, Giga (UNICEF-ITU), Mobile World Capital Barcelona and the Coalition of Cities for Digital Rights organised the Barcelona Conference for Digital Inclusion, an open event aimed at discussing how we can move towards a just and people-centred digital transition.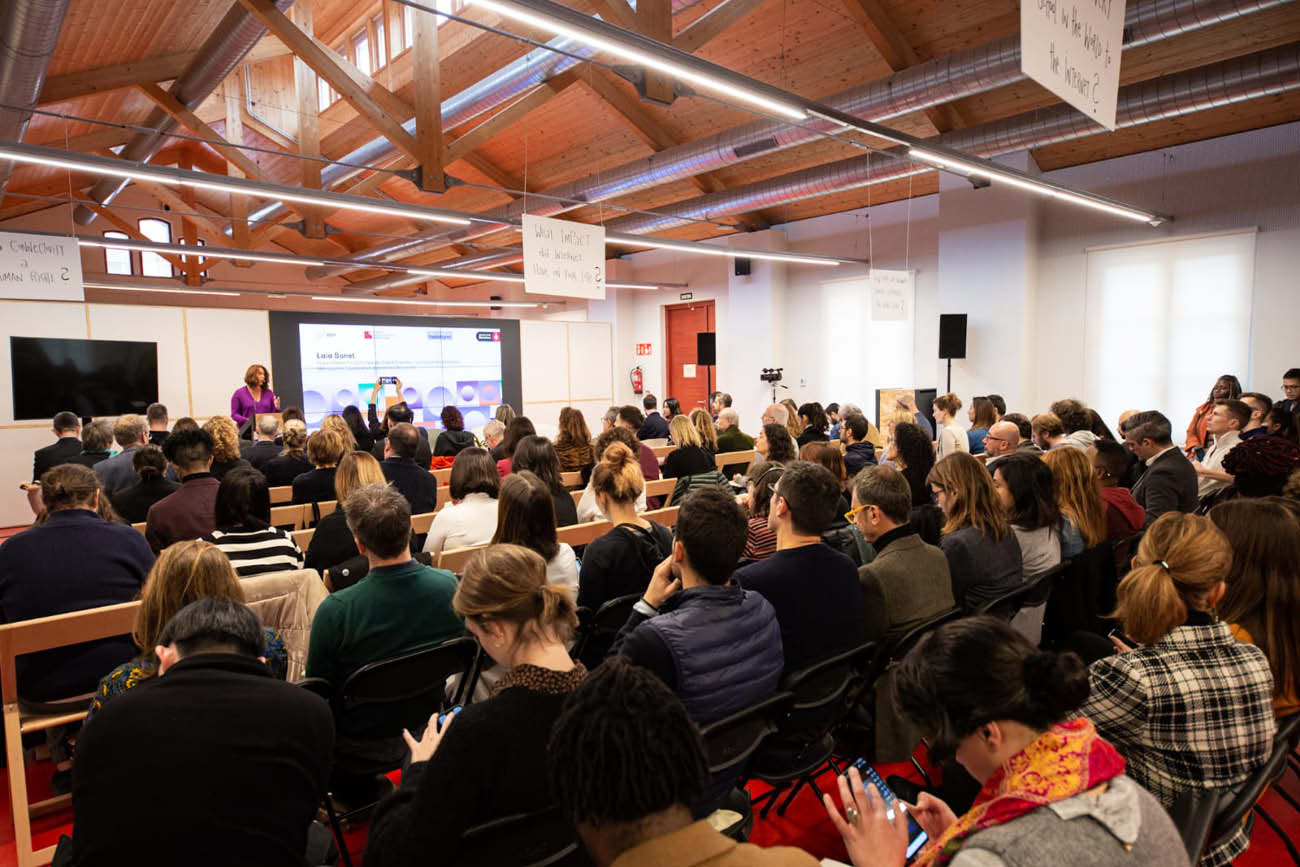 The conference was attended by representatives of various organisations and institutions working to reduce the digital divide around the world in different areas. The third deputy mayor for Agenda 2030, Digital Transition, Sports and Territorial and Metropolitan Coordination, Laia Bonet, opened the conference accompanied by the co-director of Giga (UNICEF), Christopher Fabian, and the head of digitalisation at Kiiv, Oleg Polovynko.
The programme continued with a round table on access in digital technologies, with Laia Bonet; Francesc Fajula, General Director of Mobile World Capital Barcelona; Cecilia Robles, Director General of United Nations, International Organisations and Human Rights of the Ministry of Foreign Affairs, European Union and Cooperation of the Government of Spain, and Gina Tost, Secretary of Digital Policies of the Generalitat of Catalonia, as speakers, and Alex Wong, co-director of Giga (ITU), as moderator.
Representatives from cities such as Amsterdam, Bordeaux and Brussels, city networks such as Eurocities, UN programmes and agencies such as UN-Habitat, companies, research centres and civil society organisations took part in the event. Barcelona City Council's Commissioner for Digital Innovation, Michael Donaldson, closed the day.