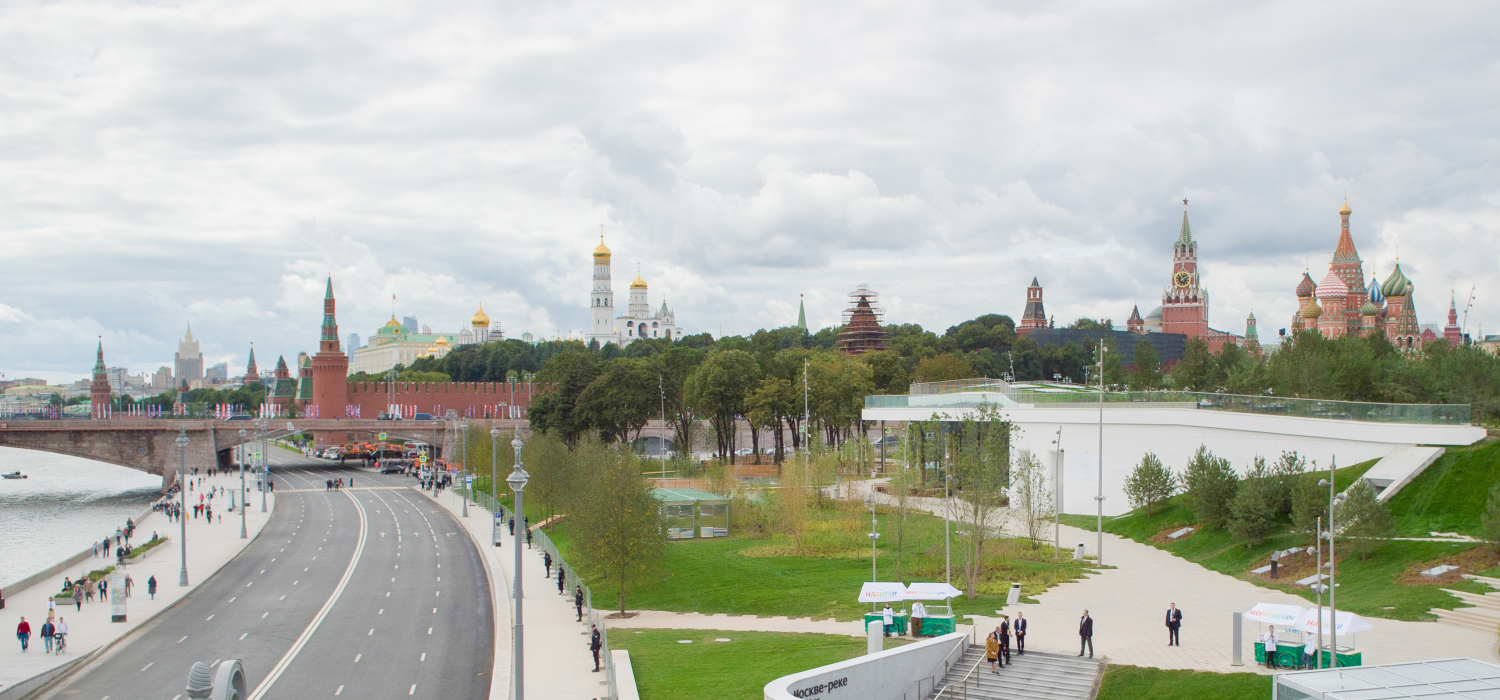 Moscow's commitment to digital rights
Institutional measures
Institute or maintain a data protection office
Institute or maintain a (CTO) office with authority to institutionalize and enforce digital rights
Smart City Lab is a division of the Information Technology Department of the Government of Moscow responsible for the implementation of innovative technologies and Smart City solutions.
Eduard Lysenko – Chief Innovation Officer (CIO) of Moscow, Head of the Department of Information Technologies from 21 September 2018.
Political council has a digital equity agenda
General Process
Attend and contribute at global digital rights events
Commit to uphold the Declaration of Cities Coalition for Digital Rights
Principle-based work
Universal and equal access to the internet, and digital literacy
Existing or planned commitment to universal broadband
Public Wi-Fi Network – free Wi-Fi access across the city's streets, parks and other public and pedestrian areas.
Existing or planned programs to increase digital literacy
Moscow Longevity is a project that offers free activities for elder citizens.
Public education campaigns to increase digital literacy and awareness
Smart City School is an educational project organized by DIT, which is a series of lectures on how technologies change life in the Smart City.
Development of a platform for enhancing the competences of Moscow residents. Automation of production and services, the further growth of competition in the labor market will increase the requirements for professional knowledge and competencies of employees. The profile of competencies required by the city's economy will be developed and presented on a continuous vocational training platform, where new educational technologies will be introduced and vocational guidance and self-assessment services will be provided. The platform will also contribute to the popularization of natural science and technical disciplines.
Privacy, data protection and security
Publish a data protection policy
Institute local legislation to protect data privacy and security
Develop tools for residents and visitors to protect privacy and security
Transparency, accountability, and non-discrimination of data, content and algorithms
Initiate a process to increase transparency and accountability around algorithmic decision-making
In early December 2017, the Active Citizen project began to use Blockchain technology. Now the data is stored both in an internal database and in several other independent ones. Blockchain guarantees that data will never be lost or changed after it has been submitted to the system. Nothing that goes into Blockchain can be amended or deleted. A copy of this data is preserved and updated by all members of the system.
Since summer 2018, the Moscow government introduced Blockchain into the organization of weekend fairs. The system collects and stores applications from private entrepreneurs to place their tents on commercial sites. https://www.mos.ru/blockchain-yarmarki/#/
Create or maintain digital portal to share open data
An open data portal (data.mos.ru) was launched in January 2013. At present, more than 745 thematic datasets have been published on the portal, disclosing information on over 315 000 objects of urban infrastructure.
Publish open data related to city services and technologies
Datasets related to public services:
Leverage local power to protect net neutrality
Participatory Democracy, diversity, and inclusion
Develop new digital participation tools to increase civic engagement and participatory democracy
Active Citizen is an online referendum system, accessed through a website and corresponding mobile application that allows citizens to vote on city development matters.
Leverage existing technology platforms to increase resident participation in government processes
The crowdsourcing platform of the Government of Moscow Crowd.Mos is a technology that gathers interested people in one place and gives them the opportunity to offer their ideas on a given topic by the Moscow Government, comment and discuss them, refine and select the best.
Document the demographics of local internet users (with commitment to make progress over time)
Ensure your digital platforms are accessible
The city has implemented online maps and online payment for parking, in order to improve its efficiency. Drivers in Moscow are now spending less time idling at traffic lights or circling to find a parking spot. Nevertheless, Moscow continues to make alternative travelling and commuting methods more attractive and accessible.
The Moscow public services portal (mos.ru) is available in the version for the visually impaired.
Shaping the open digital government, active involvement of residents in social life and making decisions on citywide issues, and easier access to city data will facilitate continuous city innovations and sustainable economic growth.
Providing equal opportunities in all areas of activities for all citizens and primarily for disabled and impaired-mobility residents.
Enhancing safety, comfort standards, and environment-friendliness of public transport system.
Saving time of city residents and reducing duration of trips owing to an intelligent public transportation system, car sharing, and digital services
 
For more details, see https://2030.mos.ru/netcat_files/userfiles/documents_2030/strategy_tezis_en.pdf
Open and ethical digital service standards
Existing or planned technological sovereignty policy
Require the use of Open Standards in procurement, reducing the risk of vendor lock-in
Unified procurement information system – 100% of Moscow's public-sector procurement activities are being conducted electronically. By managing procurement transactions (e.g. bids, requests for proposal, invoices, payments) on electronic platforms, the efficiency of government operations has been improved significantly, which allows for a wider base of suppliers to access potential government business.
Promote the use of Open Source technologies in your digital services
Develop open solutions that can be freely used by others
A pilot project is being implemented for reviewing the efficacy of the current test protocol for lung and breast cancers. This pilot project uses an artificial intelligence (AI) programme to review MRI and CAT scans for cancer precursor cells. The AI programme is even capable of identifying the one pixel on a read-out that is a precursor to cancer. The pilot has so far helped 225 people in identifying the precursor to cancer at an early stage, something the existing process had not been able to do. All developments are downloaded on GitHub.
Implement Ethical Digital Standards over IoT devices